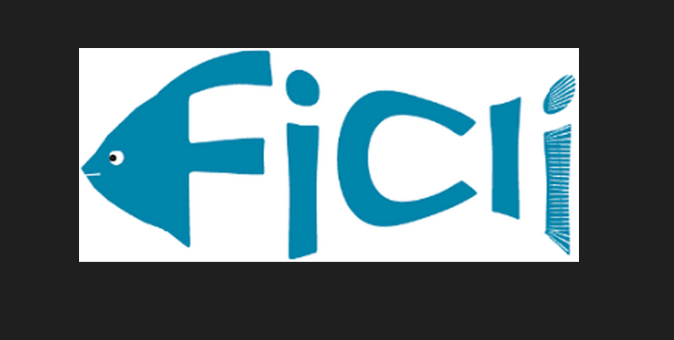 In the Fisheries Magazine, Volume 48, Issue 11, Daria Gundermann writes a student angle column entitled "Don't be Fickle with Your Fish and Climate Change Literature Searches: Use FiCli!" Read about FiCli database to learn how you can save time by streamlining a literature review.
"Was my pantsuit always this tight? I stand there, tugging at the fabric as the presentation room at the AFS Southern Division Meeting gradually fills up. Feeling a mixture of excitement and nervousness, I exchange waves with the researchers I had met during breakfast. Just as the projector warms up, a woman with a kind expression approaches from the right side of the stage, giving a thumbs-up on the tech setup. Taking a deep breath, I gather my composure, shoot a smile at the audience, and click to my opening slide—introducing a free database specializing in climate change impacts on inland fish. A turquoise fish spelling FiCli (pronounced "fick-lee"; Figure 1) swims across the screen, and the bustling room falls quiet."

Excerpt by Daria Gundermann's "Don't be Fickle with Your Fish and Climate Change Literature Searches: Use FiCli!" in the Fisheries Magazine.
Here is a link to the American Fisheries Society Fisheries Magazine link to read this article.
This column is a great example of what a student angle column can be, and should be inspiring to those with other great ideas to write about. What do you want your peers to know about? Did you have a really cool experience or perspective during your time as a student that you'd like to share? Don't be a gatekeeper to great knowledge and spread the word in a student angle piece in the Fisheries Magazine!
Questions can be directed to [email protected].