Cassidy Miles on Diversity and Inclusion in AFS
Cassidy Miles (she/her) is a graduate student and the public relations and outreach coordinator for Western Illinois University's student subunit of the Illinois AFS. She is passionate about matters of diversity and inclusion in fisheries science and started a fundraiser to support the Hutton Scholars program. Below is her experience promoting and supporting diversity in our field.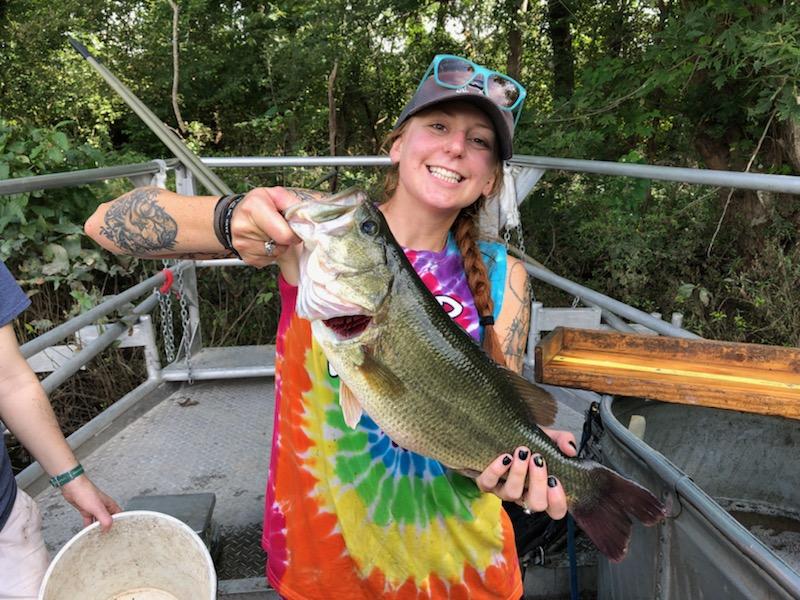 I attended the joint TWS-AFS meeting in Reno last year and I was disappointed in seeing yet again a large gathering of scientists with very little diversity. I was impressed by the Wildlife Society for providing pins, a luncheon, and talks at the meeting in support of its LGBTQ+ members. Recently, I have been much more involved in the Equal Opportunity Section (EOS) of AFS and am on a planning committee for EOS Day during the virtual conference this year. I am also trying to get a group started for Lesbian, Gay, Bisexual, Trans, and Queer+ (LGBTQ+) and Black, Indigenous, and People of Color (BIPOC) members within AFS. Support and representation of these groups in AFS is important now more than ever.

I wanted to do a fundraiser for the AFS Hutton Program since it provides paid internships for high school students from underrepresented groups. I learned they receive up to 200-250 applications a year but can only take 10-20 students. It would be awesome if every qualified youth that applied could participate! Making our society more diverse starts with young future members. All youth should know they have the opportunity to work in this field. It has been hard enough personally as a cis female making it in this field. I can't even imagine what it is like for anyone of another underrepresented group. I have experienced discrimination and sexual harassment in this field because of my gender and sexual orientation. This is unacceptable and I want the fisheries field to be a much safer place for all folks.

I wanted to create a pin for the Hutton Program fundraiser and had an artist on Instagram make my idea come to life. He is a tattoo artist from Arkansas and his Instagram is @drewlr. He was very excited about this and super supportive. The rest of the WIU subunit loved the idea of the pins and fundraiser so we all agreed to use the rest of our club funds to have the pins made and cover shipping costs.

I would love for this to expand and sell all kinds of merchandise to raise money for The Hutton Program and make AFS more active in supporting its LGBTQ+ and BIPOC members because OUTDOORS IS FOR EVERYONE!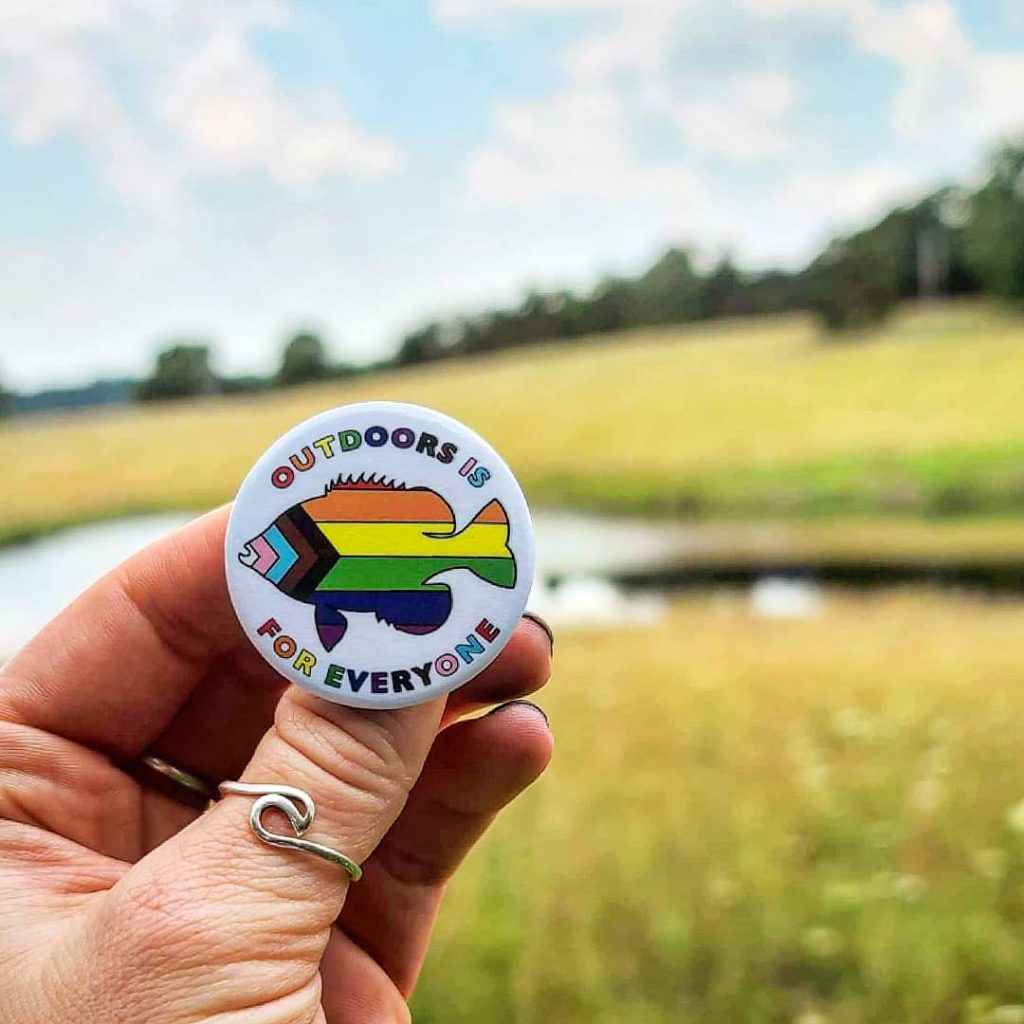 Thank you, Cassidy, for the awesome work you are doing to make AFS a better and more inclusive organization. The pins are sold out for now, raising over $1k for the Hutton Program. Once more are supplied and available for purchase, the AFS Student & ECP website will help to link its members with that information.
Update 8/2/20 - "Outdoors is for everyone" merchandise is available at https://society6.com/crsmiles. Your purchase goes to support the AFS Hutton Program which provides high school students from underrepresented groups with a paid internship experience and mentor in the fisheries field.