Sam Schaick on Fisheries and the Covid-19 Quarantine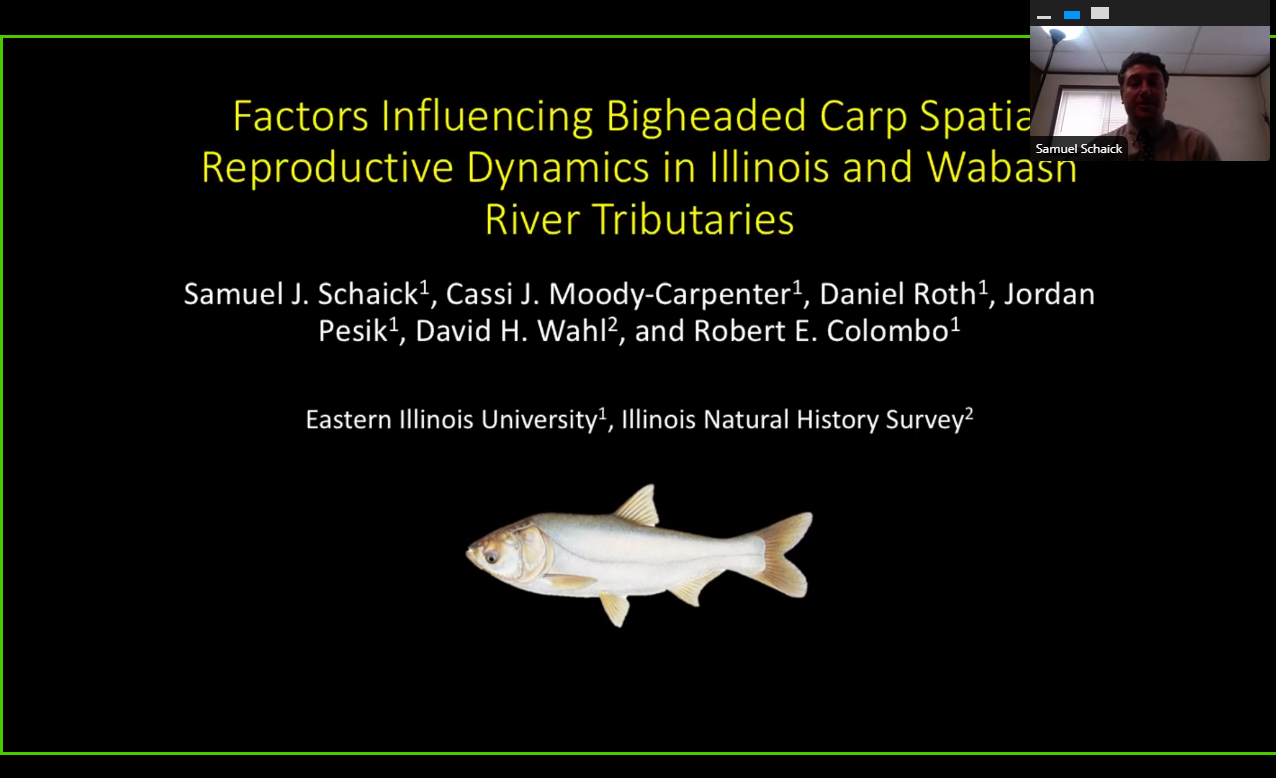 Covid-19 has widely disrupted the nation's sense of normalcy and the same is true for fisheries students and professionals. For a few its "business as usual" but for many people in fisheries, the environment in which they work has changed considerably. Graduate theses are being defended through online platforms and professionals are re-prioritizing data entry and writing instead of gearing up for the sampling season that has largely been delayed.
Master's graduate, Sam Schaick, is among this year's cohort who are defending their research theses online with the help of video conferencing software. His thesis defense presentation titled "Factors influencing bigheaded carp spatial reproductive dynamics in Illinois and Wabash River tributaries", was virtually attended by over 60 peers tuning in from across the nation, something that would not have been possible with the typical method of an in-person delivery.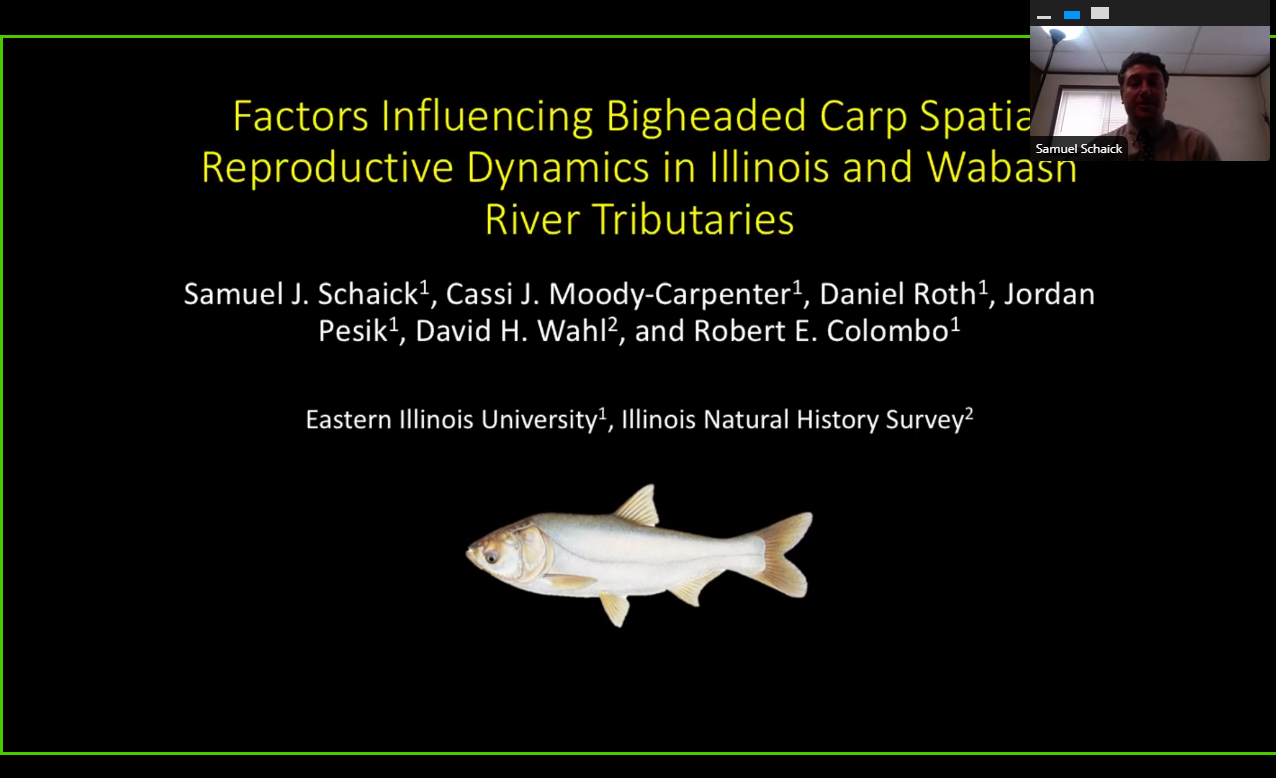 Sam has personal insight on the disruptions caused by the novel coronavirus as both a student finishing his degree and an early career professional in the fisheries field. I interviewed Sam about his involvement with AFS and his experiences traversing the pandemic as a student and professional.
How was defending your thesis online? Were there any perks or downfalls?
Overall, it went fairly smooth. One of the perks was that it saved a lot of driving for both myself and my parents, which was nice. I was glad that friends and former co-workers from other states were able to join. One of the downfalls was that I did not get a chance to physically see everyone that attended. Since I set up the meeting, I had hoped once it was over I would be able to see a list of all the participants and viewers, but this was not the case. With that being said, I want to again thank everyone who listened in.
What does your job entail?
I work as a Large River Fisheries Ecologist at the Illinois Natural History Survey's Illinois River Biological Station (IRBS), located in Havana. I work on two main projects, with the first investigating black carp on the lower Illinois River. Black carp are the least known of the four invasive carp species and are a molluscivore. We sample for these invaders using baited hoop nets on the main channel and side channels of the Illinois River. The other project I work on involves sampling backwaters and side channels of the Peoria Pool of the Illinois River. The focus of this project is to examine how shallow water fish communities may be affected by increased commercial harvest of bigheaded, grass, and silver carp.
How has your work changed because of the stay-at-home order?
I've been working from home since mid-March. As far as my typical day, it hasn't changed much, as I am still working mainly at my desk on reports, data analysis, and writing. The biggest difference is that our May black carp sampling has been postponed. It is yet to be determined how Covid-19 will alter our main field season, which generally starts in mid-June. Currently, we are devising plans regarding potential changes in transportation and overall working protocol so that we are ready when we can sample once again. All of this has made me even more excited to get out in the field....eventually! Additionally, (and don't tell them I said this) I miss my co-workers!
Describe your membership and involvement in AFS.
I have been a member of AFS since my time as an undergraduate, where I served as a public relations officer and president of the UW-Stevens Point student subunit. Additionally, I served as president of the Eastern Illinois University student subunit and have been to several Wisconsin and Illinois state meetings, as well as national meetings in Tampa, FL and Atlantic City, NJ. I would highly recommend students and young professional to get involved.
What special projects or hobbies keep you sane during quarantine?
I am an avid sports fan, angler, kayaker, and proponent of eating invasive Asian carp. I'd be more than happy to share my recipes for carp tacos or pickled carp. Add me on twitter @samuelJschaick and don't be a stranger on there or at conferences!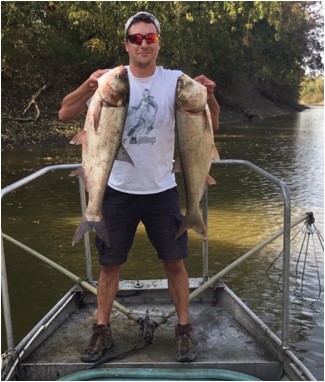 Congratulations on passing your graduate school thesis defense, Sam. Way to go!
Author: Jessica 'Jit' Weir