Early Career Professionals Panel + CV Workshop AFS 2022 Spokane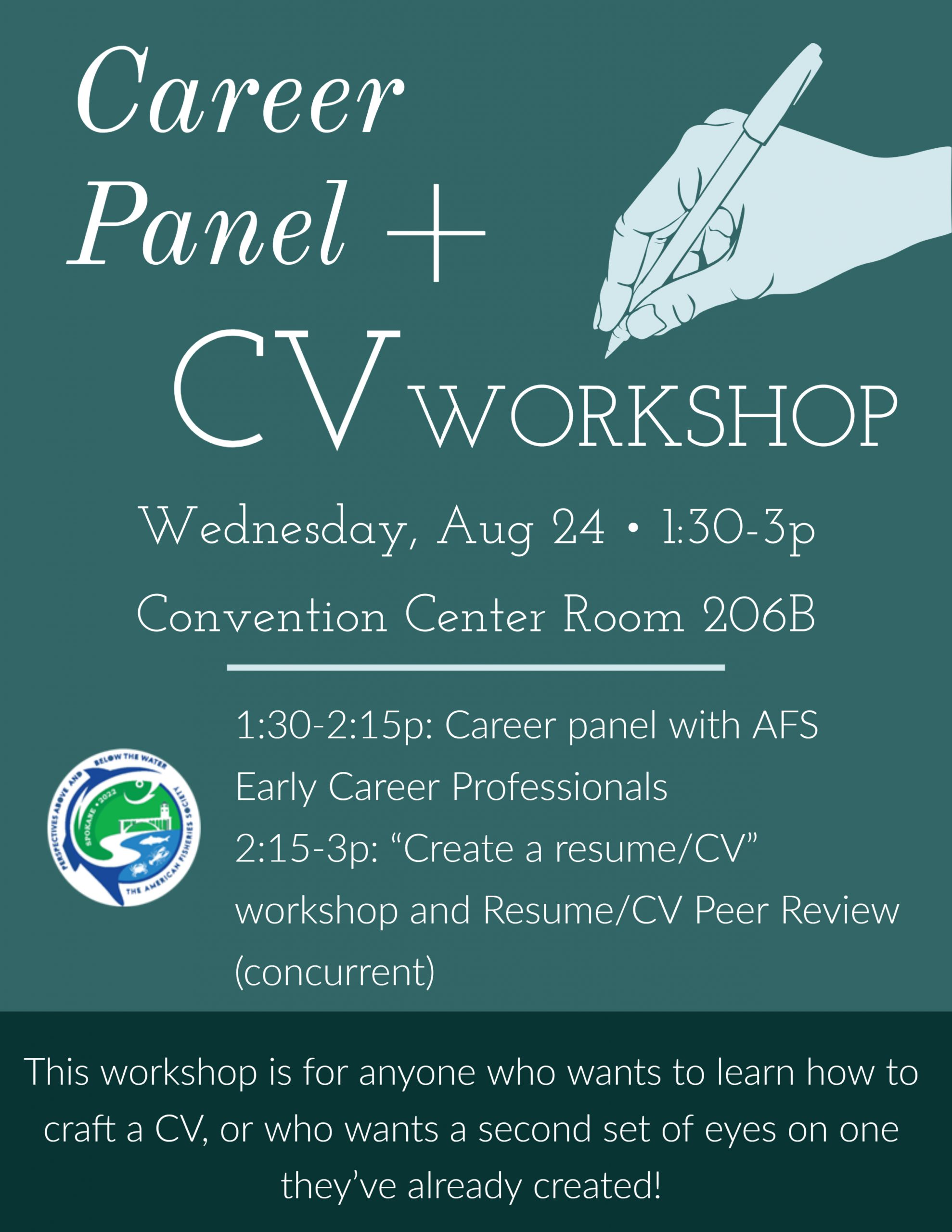 Come learn about life after school from our AFS early career professionals. Then, either learn how to create a resume/CV if you don't have one already, OR get your existing resume/CV peer reviewed (bring your laptop or a printout!). Great for students at all stages of their careers.
Time/place: Wednesday, Aug 24 from 1:30-3p in Convention Center 206B.