The Iowa State Student Subunit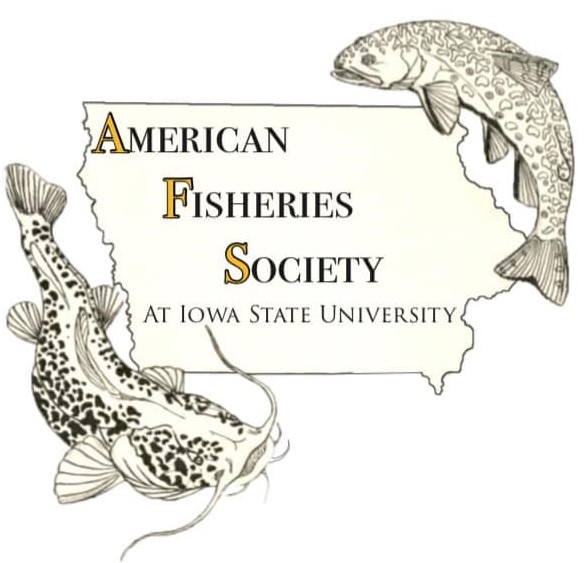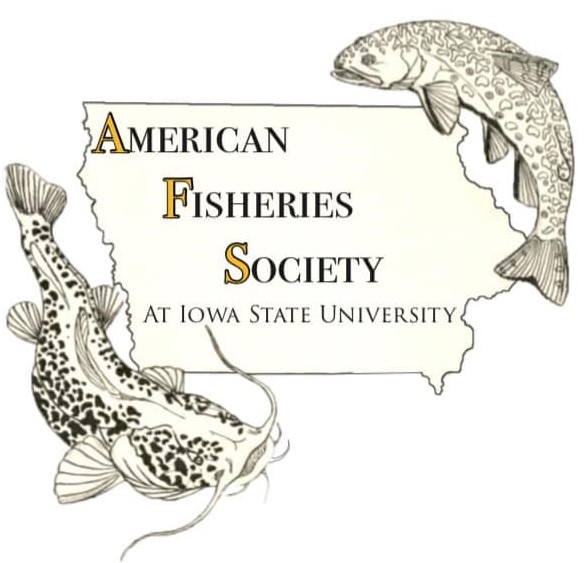 Author: Sam Grinstead, President of the Iowa State University Student Subunit
            Spring Semester 2020 has been a busy and formative time for our subunit. Activities have included the Iowa Chapter meeting, bi-monthly scientific and professional guest speakers, and campus-wide club events. The Iowa State Student Subunit has endeavored to give our members the representation and experiences that will make them competitive for a career in fisheries and aquatic sciences.
Our biggest event of the year was hosting the Iowa Chapter AFS raffle and auction at the statewide meeting to raise funds for our club. For this meeting, our officers and members solicited local businesses for donations. Raffle items included fishing rods, lures, homemade salsa, and original artwork by AFS members. The subunit raised funds to benefit its students thanks to generous donations made by fellow fish-folk at the gathering in Moravia, Iowa.
This year, our meetings have been geared towards careers in our field. We are exposing our members to many different career paths in fisheries. Welcoming professionals to our bi-monthly meetings is a great way to facilitate discussion about what their occupations entail. The people we invite to these meetings are the epitome of hardworking professionals. These are people who go the extra mile to protect the ecosystems and biota they care about and who have ambitions of educating others about their field of expertise. We have invited speakers from Story County Conservation and Iowa Department of Natural Resources.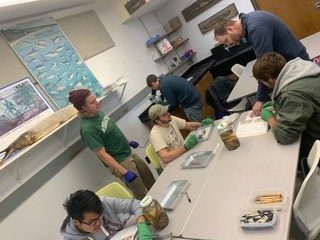 It is important for our organization to participate in community outreach and sustainability projects. Our members have volunteered at Ada Hayden trout stocking events and represented the club in campus events including Sustainapalooza, Clubfest, and National Sustainability Day at Iowa State. We use these gatherings as a chance to reach out to new student members that care about the health of aquatic ecosystems.
Following the theme of sustainability and professionalism, our club intends to perform stream cleanups this semester and continue to draw from the knowledge of an experienced community. We will continue to supplement our members with relevant skills, as well as facilitate the knowledge and connections necessary to excel in the competitive field of fisheries and aquatic resources.
Edited by Jessica Weir