Caleb Yann, Mt. Hood Community College AFS Student Subunit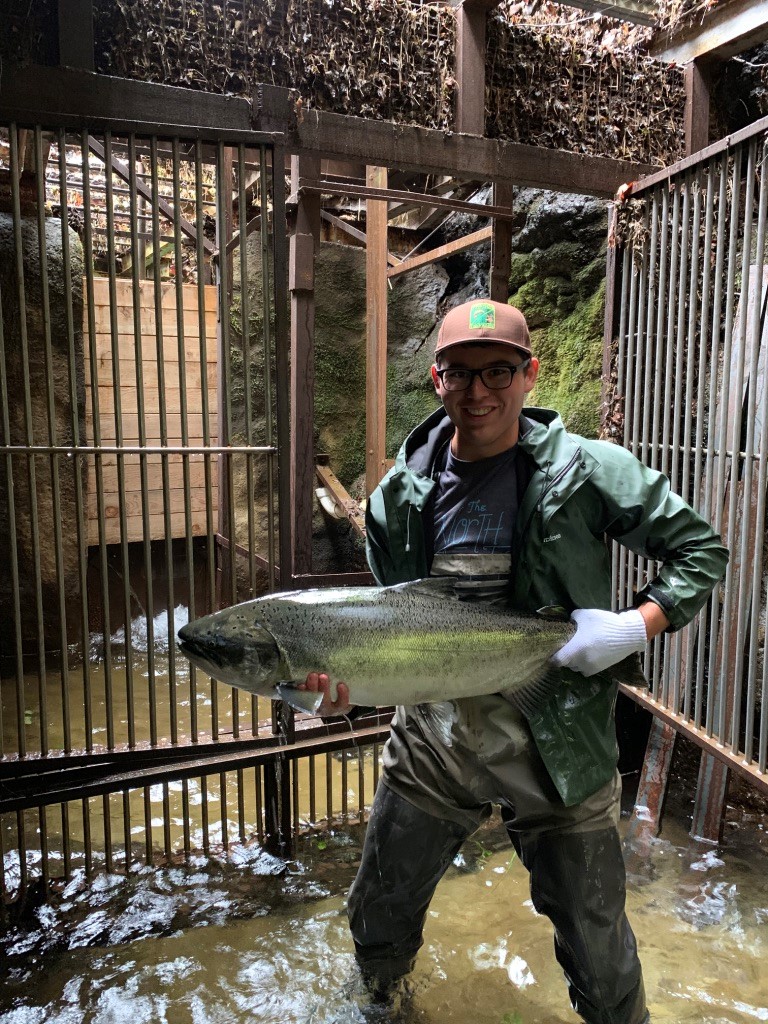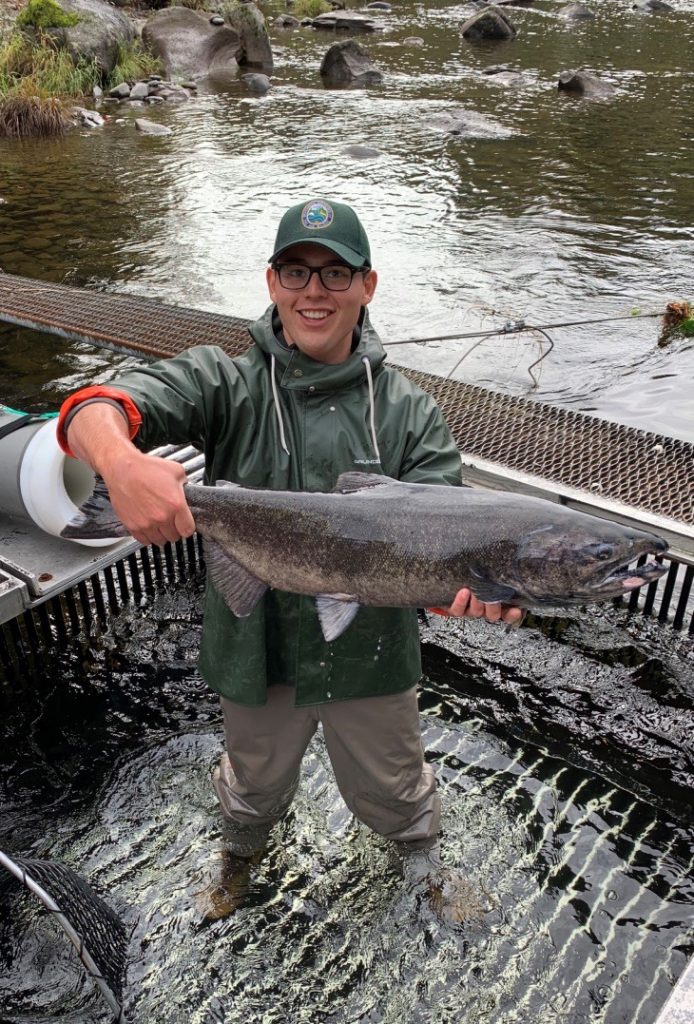 My name is Caleb Yann, and I have been an active member of the American Fisheries Society since 2018. I am currently the vice president of the Mt. Hood Community College Student Subunit of the Oregon Chapter of the American Fisheries Society. Mt Hood Community College (MHCC) is unique in the sense that it is home to the first community college subunit of the American Fisheries Society in the country. The subunit is active in education, public outreach, and the engagement of fisheries and non-fisheries folk alike with continued learning opportunities. The MHCC subunit operates under the Oregon Chapter of AFS as well as in partnership with the Oregon State University Fisheries and Wildlife Club to withhold the values of the society by advancing the conservation, development, and appropriate use of fisheries resources; promoting the development and advancement of fisheries science; gathering, interpreting, and disseminating scientific and technical information about fisheries; and encouraging the teaching of fisheries science.
Currently, I am a second-year student in the Mt. Hood Community College Fisheries Technology Program. I chose the MHCC Fisheries Technology Program for the technical field experiences and skills that are acquired that aren't necessarily provided at other institutions. The program is only two years and focuses heavily on a variety of field sampling and fish culturist techniques. I wanted a program that could provide realistic, on the job experience, and MHCC provides just that through collaborative work with peers, operating and managing an onsite fish hatchery, working in the field with professionals, as well as learning curriculum in a normal classroom setting.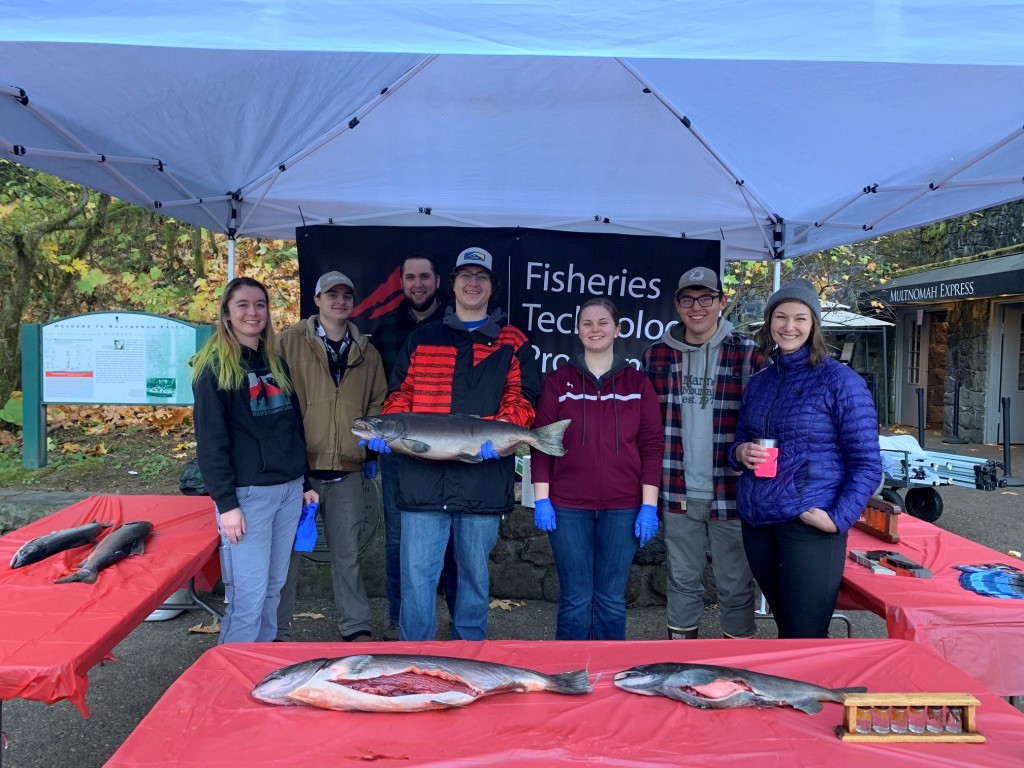 No one in my family has worked in a natural resource field, and I wanted to change that in order to find something that I would wake up in the morning to and be excited to do. I have always had a passion for fish and have enjoyed the outdoors for as long as I can remember. In high school I began researching opportunities to become involved with the Oregon Department of Fish and Wildlife to gain experience working with the resource, and I have since built relationships with many professionals who have turned into great friends and mentors that have helped me along in my career.
I began my fisheries involvement when I was 17, and I have since accumulated close to 1000 hours of volunteer experience across Western Oregon and Southwest Washington. Activities include boat electroshocking, snorkel surveys, backpack stocking high mountain lakes, lampara seining, working with rotary screw and inclined plane scoop smolt traps, and more. I have also had the honor to work for the Oregon Department of Fish and Wildlife as an intern on the central Oregon Coast monitoring returning adult summer steelhead and Spring Chinook Salmon in the Siletz River, operating an adult fish trap to collect broodstock, limit hatchery and wild fish interaction, collect and mount scale samples, helicopter stock high mountain lakes, and other various tasks. I have also worked for the Washington Department of Fish and Wildlife as a student fisheries technician operating a weir and trap for Tule Fall Chinook on the Washougal River. The goal of the trap was to minimize hatchery fish from spawning with natural origin spawners. Hatchery fish were collected put into liberation trucks to be taken for broodstock by using Whooshh Innovations' mobile trap and transfer system – more commonly known as the "Salmon Cannon."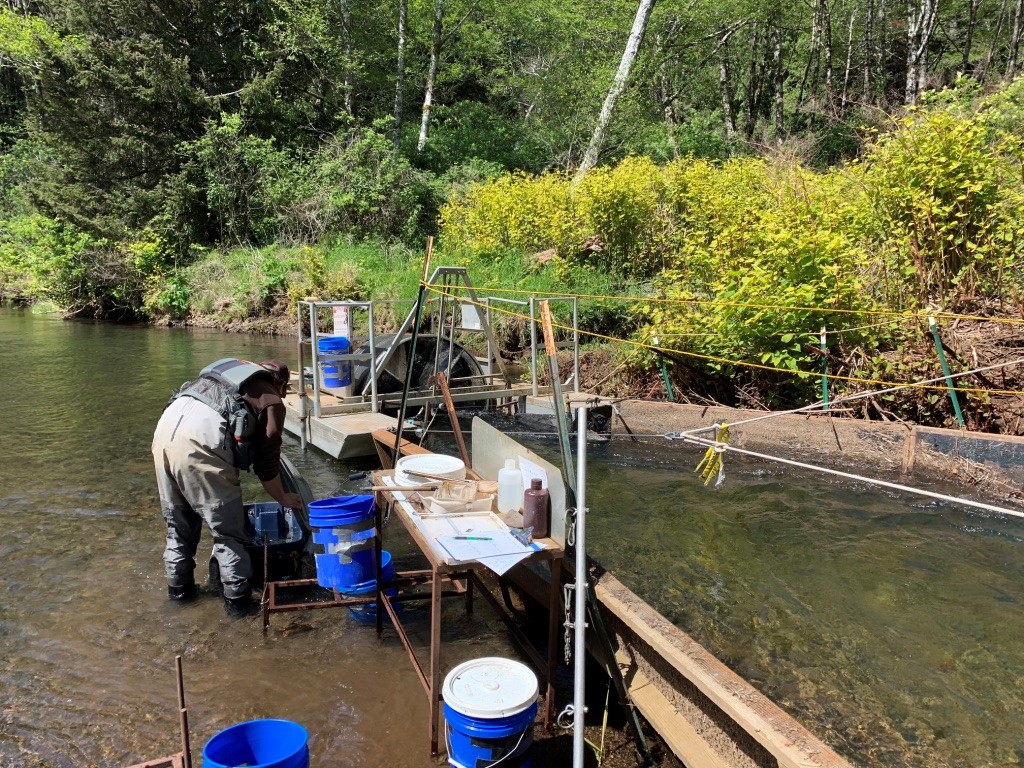 Through my experience and education, I'm currently not sure where I want to end in my career, but I do plan to continue my education at a four-year university to obtain a bachelor's degree in Fisheries Science. I have a favored interest in salmon research in the Pacific Northwest, and in the end, I am hopeful that my career will provide to the continued sustainability and recovery efforts of Pacific Salmon, provide opportunities to broaden my experience, and share my passion for and educate others to care about fish.